Welcome to the online open house for the Smokey Point Boulevard Corridor Project!
The City of Arlington wants to hear from you! We want your feedback about Smokey Point Boulevard to better plan for future growth and development along this corridor.
These improvements will support future growth and help create a community corridor for small businesses and residents.
You can use this site to:
Learn more about the project
Understand the opportunities for changes on the corridor
Sign up for email updates
The City of Arlington is expecting major growth in Smokey Point
The City of Arlington needs your help planning for growth in the Smokey Point area. The City and and the Puget Sound Regional Council (PSRC) have been working over the last few years to plan for this growth. In June 2019, PSRC designated the Cascade Industrial Center in Arlington and Marysville as Snohomish County's second manufacturing industrial center. This designation prioritizes federal transportation funding through PSRC.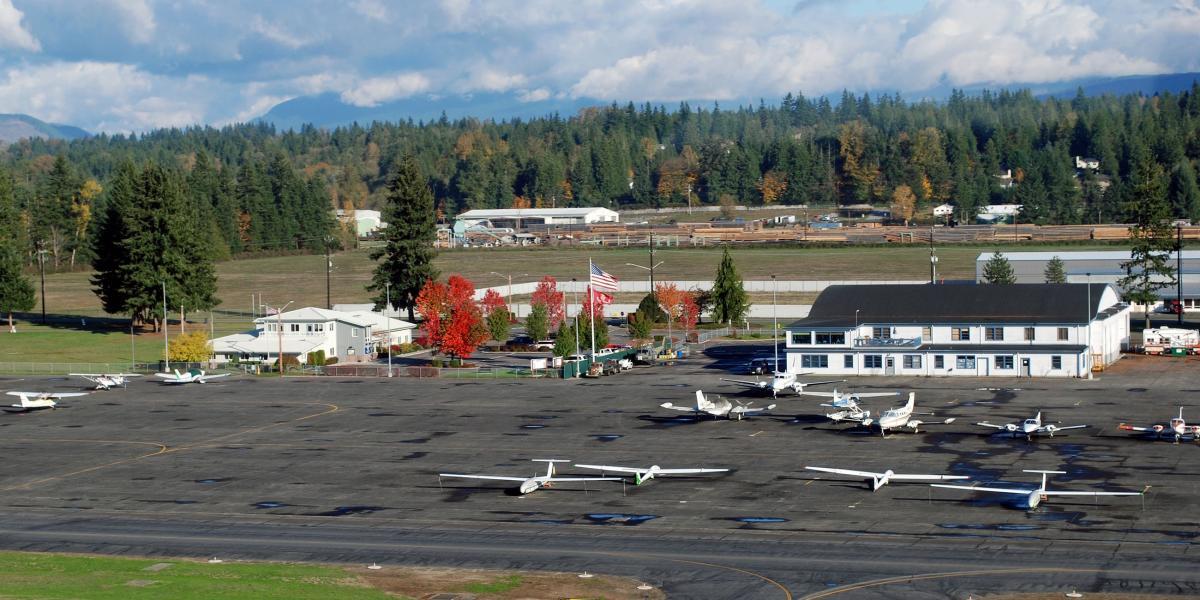 As part of the designation process, the Arlington City Council adopted the Cascade Industrial Center (formerly called the Arlington-Marysville Manufacturing Industrial Center) Subarea Plan which adopts policies that will help support future industrial growth and development near Smokey Point Boulevard and other areas in Arlington and Marysville.
New job growth
By 2040, the Puget Sound Regional Council predicts that the Cascade Industrial Center will add approximately 20,000 more family-wage jobs in Arlington, with over half of that job growth occurring in Arlington. This will be a dramatic increase from the 8,000 jobs that currently exist in the area. The Cascade Industrial Center is located just outside of the Smokey Point Boulevard Corridor Improvements Project area and we want your help envisioning a better corridor to support this upcoming growth.
Future mixed use development
Snohomish County is the second fastest growing county in the nation. Some of that growth is expected to happend in the City of Arlington. The population is expected to grow by 7,000 residents in the next 20 years, which will require an additional 3,000 residential units to be built. Snohomish County does not allow Arlington's urban growth boundary to expand, which means that there will be a need for higher density housing in the future. City staff and the council are committed to accomodating growth and not changing the character of the city and have adopted a set of mixed use development regulations to plan for this new growth. Please visit the Planning & Land Use Division's webpage to learn more about this effort.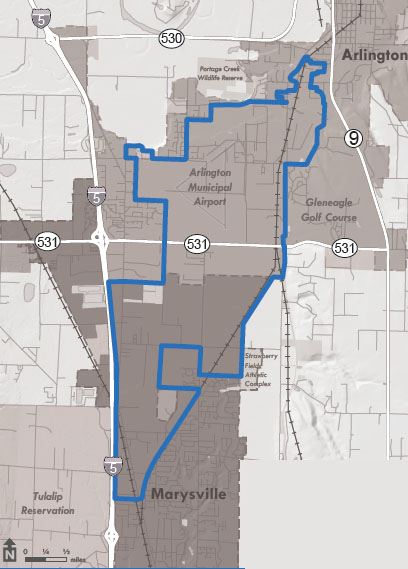 Key figures
20,000 new jobs in the area by 2040
1,700+ acres available for future development
Nearly $1 million provided in grants to make improvements
The city will design a new Smokey Point Boulevard to support safety for all modes of travel as the corridor experiences increased use.
We want to hear from you about how you currently travel along Smokey Point Boulevard and where you would like to see improvements. Based on your feedback, the team will develop some preliminary designs that will help achieve our goals of creating a better corridor for all users.
What do the corridor improvements aim to do?
The corridor improvements seek to enhance safety and develop a community corridor on Smokey Point Boulevard by:

Creating a walkable, livable, multimodal urban corridor that also meets the urban transportation needs for the future

Creating an urban corridor with safe pedestrian crossings, artwork, and landscaping
The project will have multiple benefits for the community, including:

Improve access to and use of the corridor for drivers, transit users, pedestrians and bikers

Increase safety for all users, including pedestrians and bicyclists that may use Smokey Point Boulevard in the future

Improve transit facilities in preparation for the new Community Transit Swift Gold Line

Foster the development of a commercial corridor to serve the surrounding neighborhood
Preliminary design concepts
Preliminary design concepts
The City has developed some renderings to help show you what Smokey Point Boulevard could look like in the future!
Please note that these renderings are only to be used as references for what Smokey Point Boulevard could look like. Currently, there are no plans to implement or construct these designs.
Do you have ideas for what you want Smokey Point Boulevard to look like? Share your feedback with us using the project map or by filling out the survey!
Example cross-section

Between November 2021 and December 31, 2021 the project team gathered feedback from the community through a survey and project corridor map. We are currently evaluating the results and will share a summary of the responses later this year. Please visit us again in the coming weeks to learn about what we learned and any other upcoming outreach opportunities.
The city and the design team will take your feedback into consideration as they continue developing conceptual designs. We will follow up with you in early 2022 with more project information and another opportunity for feedback.
The planning and design phase for the project will continue through 2023. This project is funded by the City of Arlington and a federal grant.